Please choose a product and fill in the form to make a purchase!
How to obtain:
- SIA Novus Finis - "Strautini", Ciemupe, Ogresgala pagasts;
- In a workshop "K Senukai" Lucavsala, Lucavsalas ielā 3, Rīgā

;

- In a specialized woodworking workshop "Skaida" - Lubanas street 39B, Riga, phone nr.: 29251743;
- In a shop Gertmans Būvmateriāli Saulkrastos - Located at Bīriņu šosejas 3.km, Saulkrasti, LV2160, phone nr.: 29 299 114;
- Without additional charge in the Kengaraks (District of the Riga, exact location by agreement);
- With additionaal charge - using parcel machine (price according to carrier pricelist).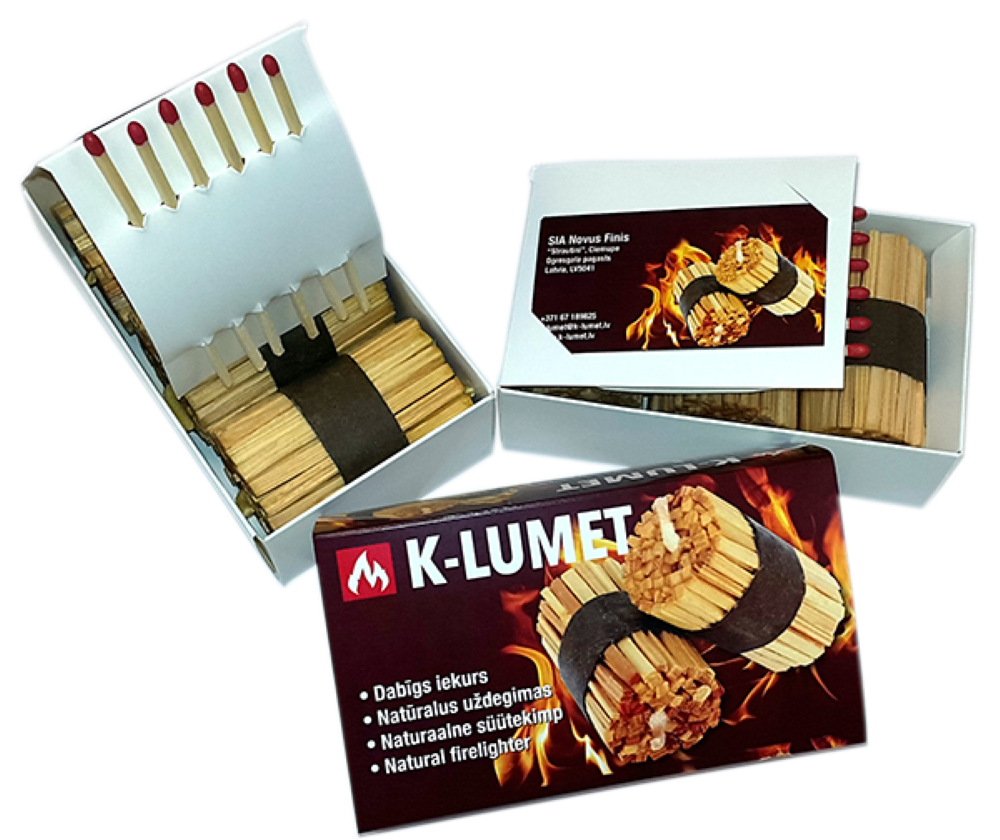 K-LUMET gift pack

Pack with 3 K-LUMET kindlings

* incl. VAT 21%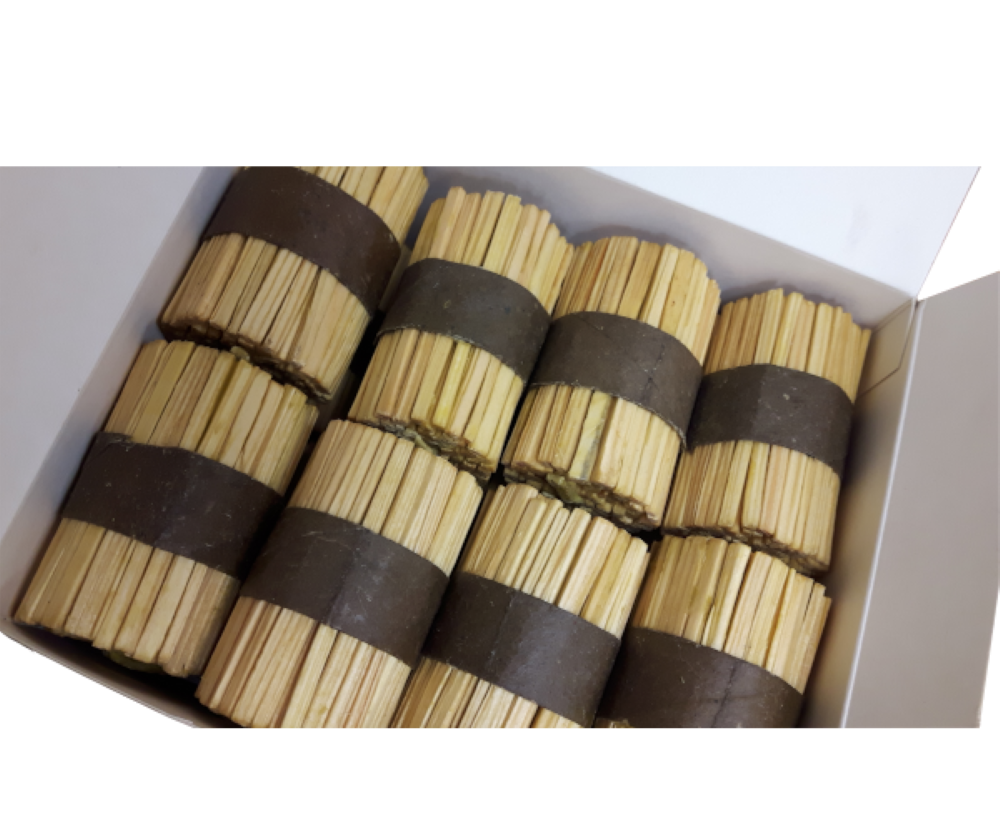 K-LUMET Standart
Pack with 16 K-LUMET kindlings
* incl. VAT 21%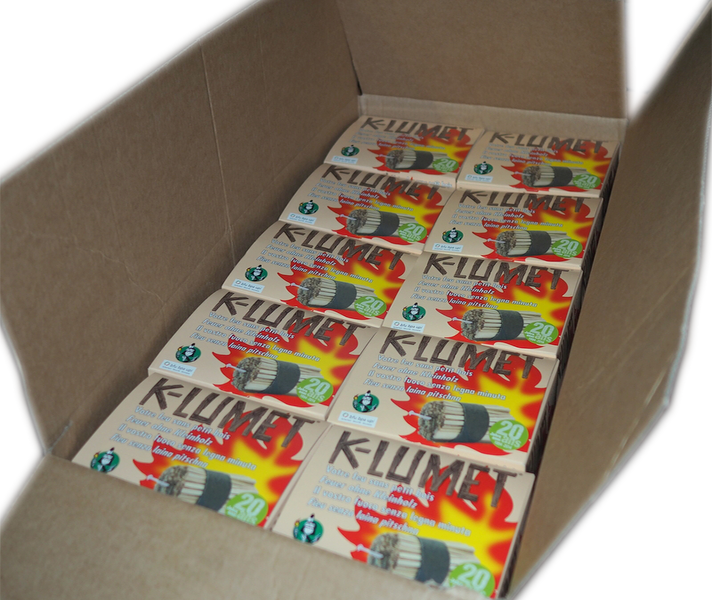 K-LUMET corrugated pack

Pack with 320 (20x16) K-LUMET kindlings

* incl. VAT 21%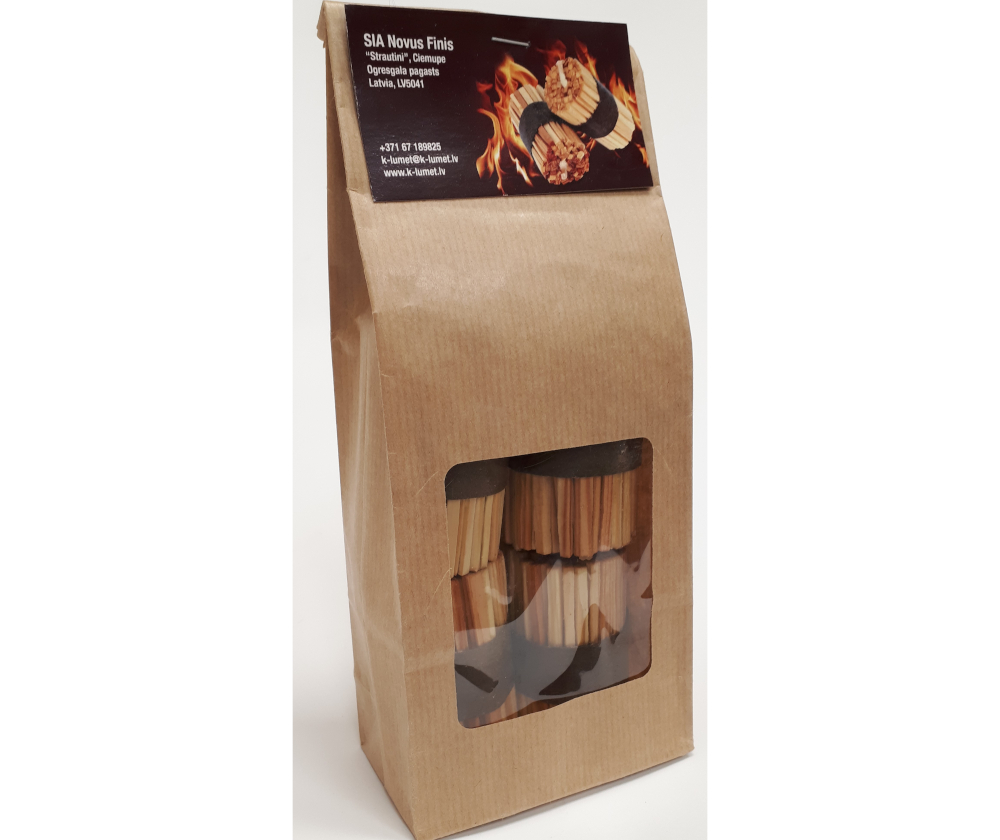 K-LUMET in a paper bag

Pack with 4 kindlings

* incl. VAT 21%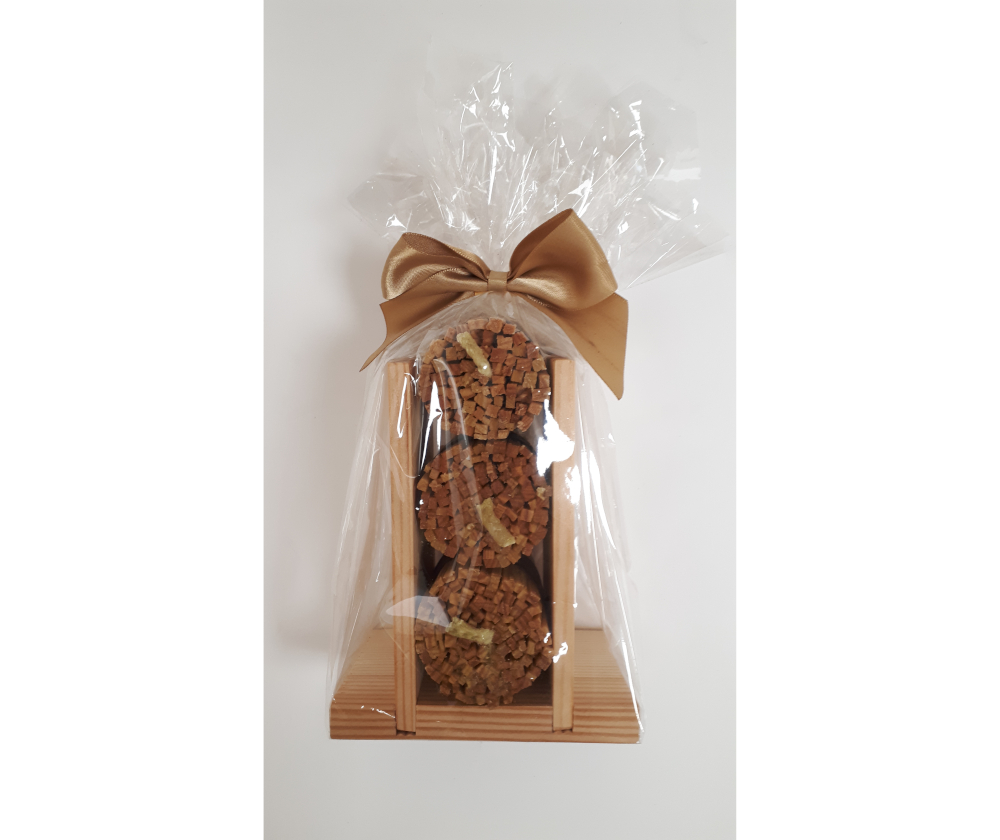 K-LUMET with wooden stand

Gift Pack with 3 kindlings and wooden stand

* incl. VAT 21%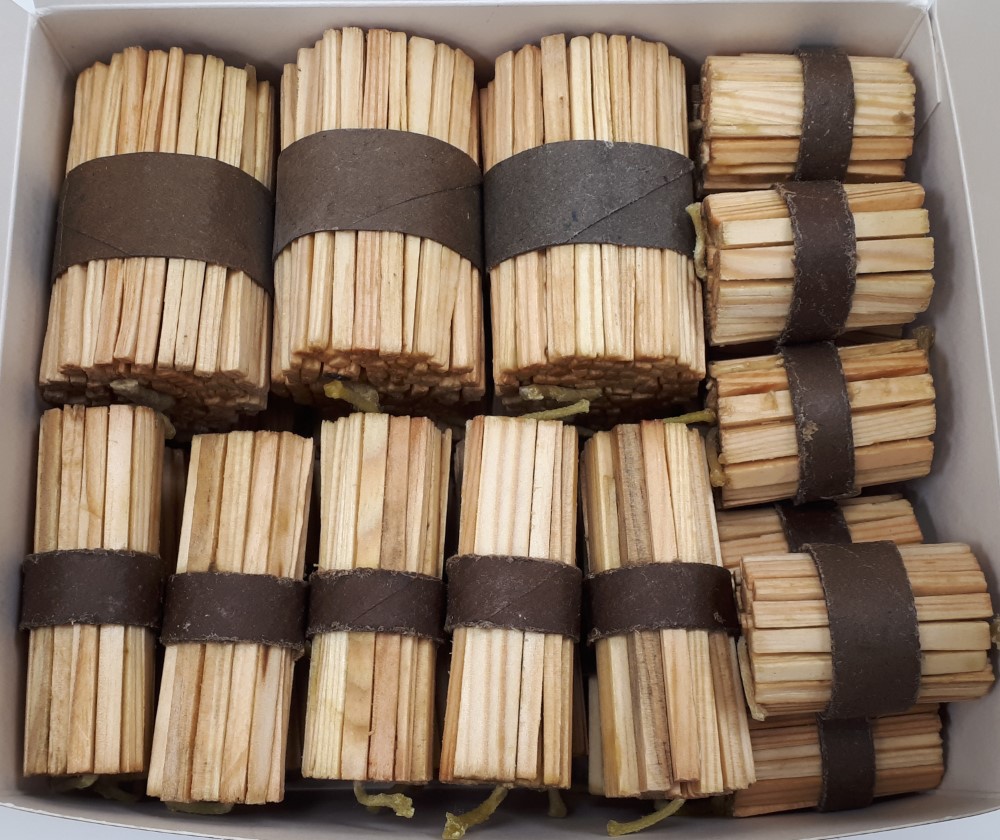 K-LUMET MIX

MIX Pack 8 (4,5*7) + 12 (2,5*7) + 6 (2,5*4) kindlings

* incl. VAT 21%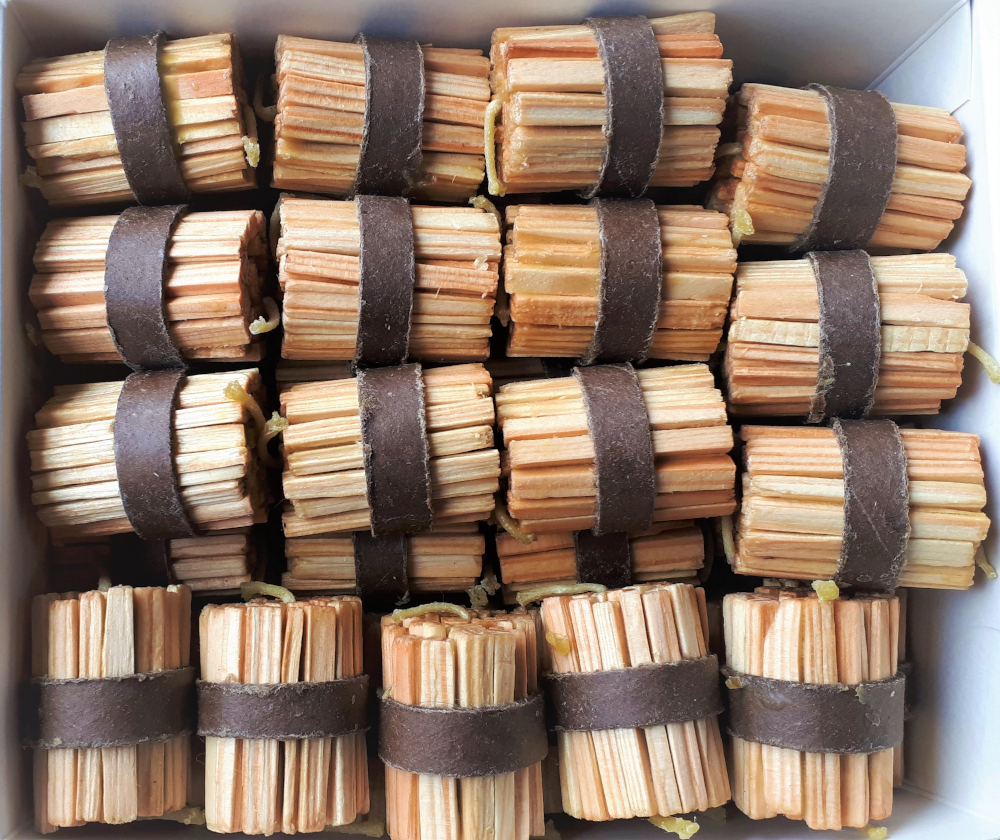 K-LUMET 51

Pack with 51 kindlings (2.5*4)

* incl. VAT 21%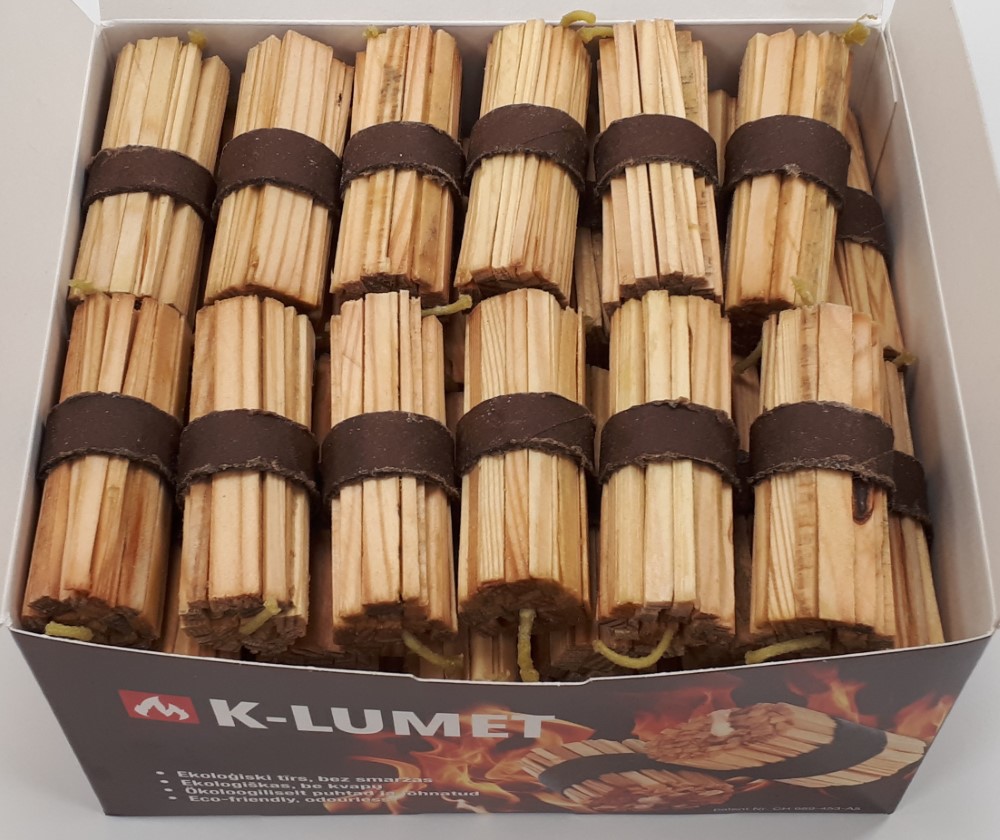 K-LUMET 40

Pack with 40 kindlings (3*4)

* incl. VAT 21%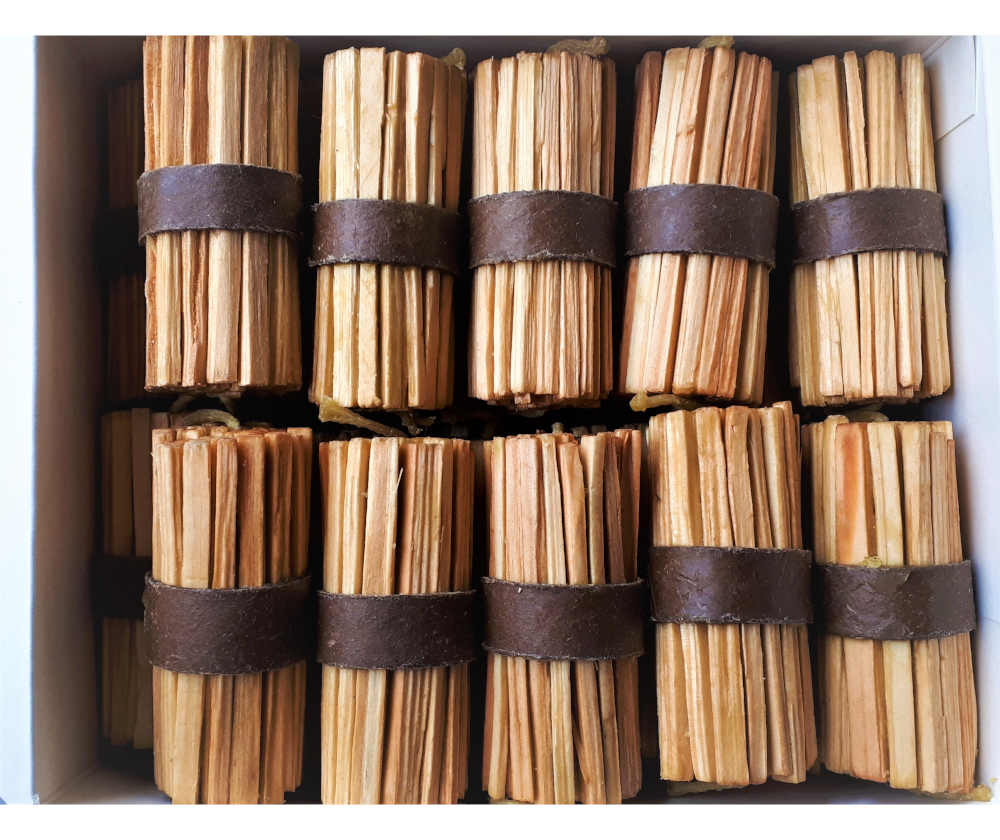 K-LUMET 30

Pack with 30 kindlings (2.5*7)

* incl. VAT 21%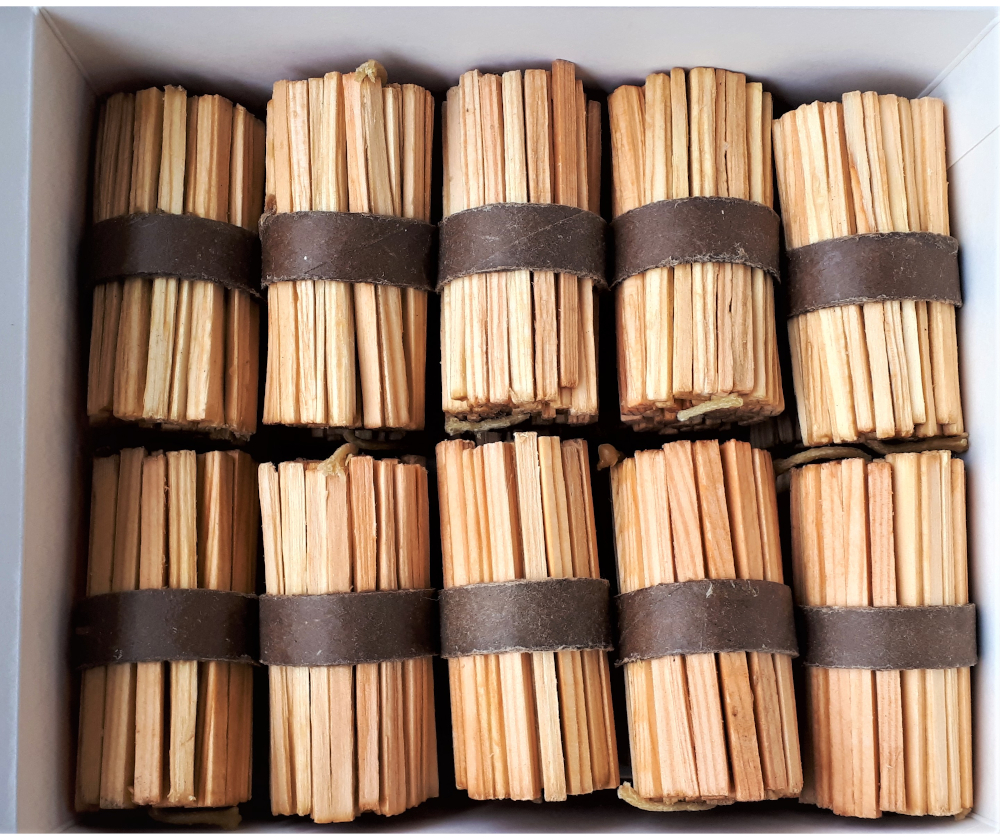 K-LUMET 20

Pack with 20 kindlings (3*7)

* incl. VAT 21%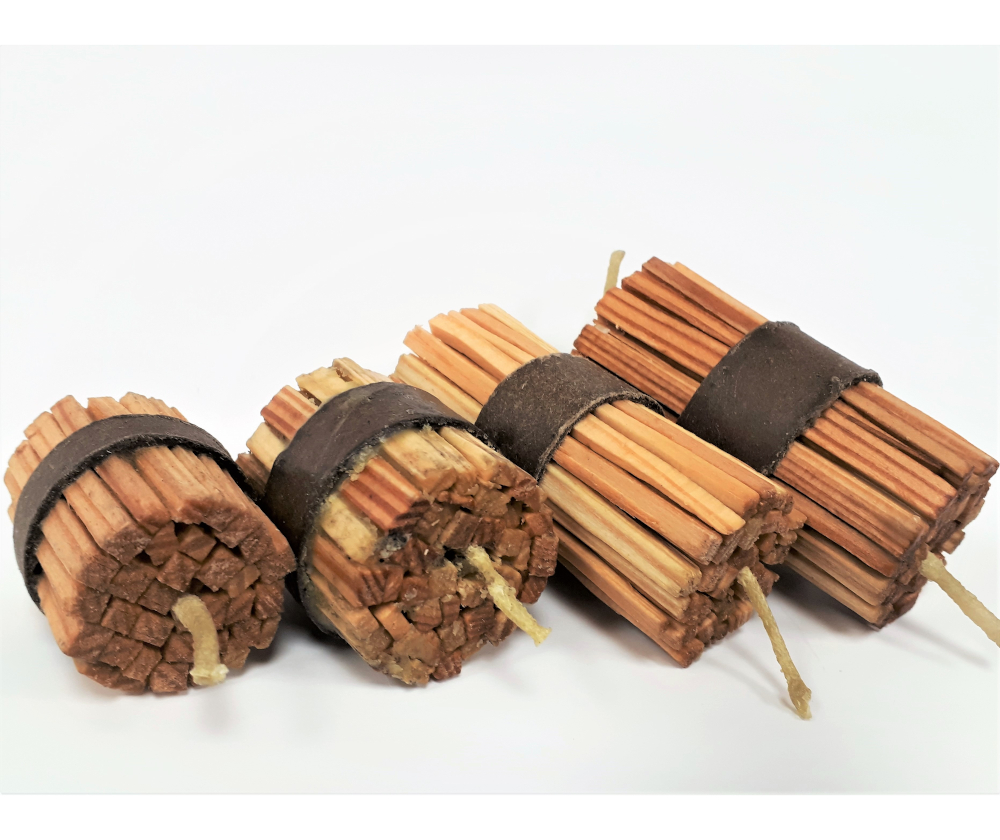 K-LUMET

K-LUMET without pack

Price is affected by amount; Request can be sent to e-mail:

This email address is being protected from spambots. You need JavaScript enabled to view it.